We all smiled when he smiled, We cried when his eyes in tears. That is the power of Irrfan's acting.
The Sadden fact that we won't able to see him on silver screen again. However, Angrezi Medium starring Irrfan Khan, radhika Madan, Ananya Pandey, Karena Kapoor, Irrfan hailed as the man with magical eyes. The fact is Angrezi Medium wasn't a last film of Irrfan. Now The song of scorpions is all set for release in 2021.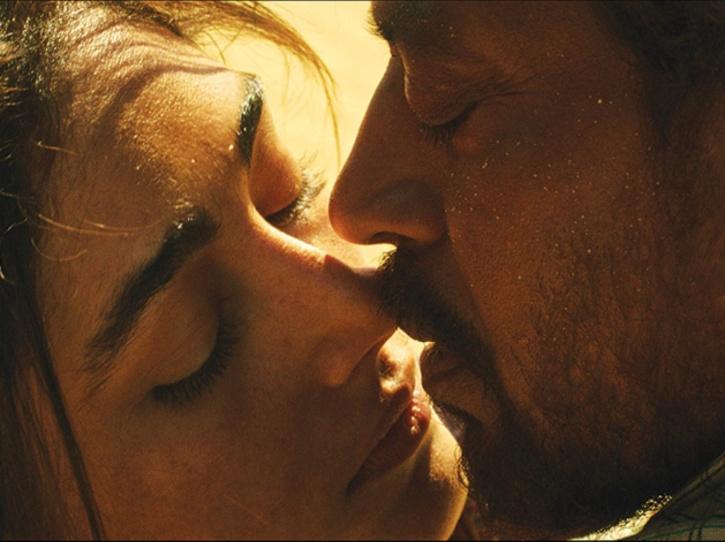 "We will be offering this film to the audiences as a tribute to the beloved star of Indian cinema. The era of cinema in India and abroad has benefitted from his acting prowess and we're happy to have canvassed his swansong," Abhishek Pathak, producer and director at Panorama Spotlight, said in a statement.
The Song of Scorpions revolves around an independent young tribal woman (Iranian actor Golshifteh Farahani), who tries to overcome a brutal betrayal so as to find her voice.
The movie, which stars Iranian actress Golshifteh Farahani as well as veteran Bollywood actor Waheeda Rehman, will be released in early 2021. Directed By Anup Singh, who also directed Irrfan in the post-Partition drama Qissa, the movie had its premiere at the 70th Locarno Film Festival in Switzerland in 2017 but hasn't been released in theatres as of yet.
Khan was sitting alongside a camel a throwback picture shared by Irrfan Khan's son Babil which was from the movie. In the caption, he wrote, "He had this strange understanding of rain. I cannot compare it to anything that I have ever experienced. He could only explain it to me through the limits within what words would let him, but there was a connection that I cannot envelop even in the most beautiful language; only the desert could show, oh my god, what the rain did to him."
IRRFAN'S LAST MOVIE… #Irrfan's last film – #TheSongOfScorpions – to release in 2021… Directed by Anup Singh… Presented by Panorama Spotlight and 70mm Talkies. pic.twitter.com/RHJzxNYbXl

— taran adarsh (@taran_adarsh) December 28, 2020
Irrfan played the role of a camel trader in the movie (The Song of Scorpions). Khan had passed away in April 2020 at the age of 54. He was battling with cancer. His health worsened after a colon infection.